Обзоры самых популярных моделей ноутбуков на видео.
Не ошибись с выбором своего элекронного помощника!
Sony VAIO P 2010 (2nd gen) Video Review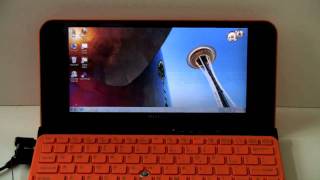 Похожие видео

A video review of the Sony VAIO P second gen ultra portable notebook computer. The Vaio P has an 8" LED backlit display with 1600 x 768 resolution (you can scale it down with the press of a button to 1280 x 600 to make text more readable). It runs on the Intel Atom Z530 CPU at 1.6GHz (single core, dual thread) and there's a model with a 2GHz Atom. This is one of the smallest Windows 7 PCs on the planet and the keyboard is touch typable. It has WiFi, Bluetooth a display that rotates via accelerometer. If you need extreme portability and full Windows, check out the Vaio P.

Как тебе обзор? Напиши СПАСИБО, если понравился!
Обратная связь
Ноутбуки © 2019