Обзоры самых популярных моделей ноутбуков на видео.
Не ошибись с выбором своего элекронного помощника!
HP 250 G5: Unboxing & sound test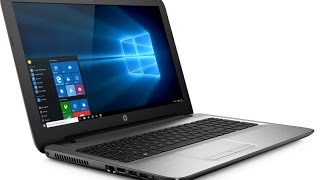 Похожие видео

Все видео пользователя:

allos MD.

Просмотров:

76305

another budget laptop the HP 250 G5. Good quality with an 2GB graphics card for basic gaming. sound is ok.

Specs: Intel® Core™ i3-5005U, 4GB RAM, 1 TB memory, DVD-R, 15.6 in. 1366 x 768 Screen Resolution, 2GB AMD Radeon R5 M430 graphics card, weight: around 2kg, Windows 10.

Как тебе обзор? Напиши СПАСИБО, если понравился!
Обратная связь
Ноутбуки © 2019