Обзоры самых популярных моделей ноутбуков на видео.
Не ошибись с выбором своего элекронного помощника!
Sony VAIO FitE Touch Overview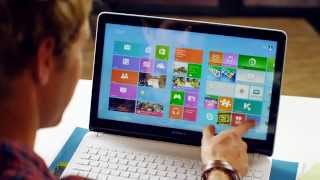 Похожие видео

More Info: http://www.sony.ca/nex

Follow us on Twitter: http://twitter.com/sony_canada

Like us on Facebook: http://www.facebook.com/SonyCanada

The VAIO® Fit 15 laptop is beautifully designed featuring a polished aluminum lid, and a sparkling diamond cut VAIO logo. You get a full size backlit keyboard and large touch pad designed for a comfortable computing experience while still keeping the laptop thin and light enough to carry with you.

Как тебе обзор? Напиши СПАСИБО, если понравился!
Обратная связь
Ноутбуки © 2019